Business Partner Resource Guide
Please see below for services that our members are offering specifically related to COVID-19
Pest control in the multifamily industry is intricate and one of all property manager's top priorities. As a local pest control company with more than 125 years of experience in the industry, we should be your first choice to deal with the most common pests that can threaten your building. As a full-service pest control company, we know the best ways to deal with cockroaches, rodents, and the most important pest in apartment buildings – bed bugs. But we also know that the inside of your building isn't the only thing that matters. We can help with mosquito and tick control so that your residents are just as safe around your building as they are inside it. Your building is also your residents' home. Our UltiClean™ disinfectant treatment will kill 99.99% of almost 50 bacteria, viruses, and pathogens – including the one that causes COVID-19.
While we are keeping your residents safe and healthy, we will also make you look good. With three branches all dedicated to Connecticut, you'll never have to wait for an appointment again – including emergency calls! We are discreet, professional, and always follow the most recent CDC guidelines including wearing the proper PPE and practicing social distancing.
Don't think your current pest control needs another look? Here are 10 reasons it does. Contact Waltham Pest Services at 866-974-PEST today for a free evaluation of your current pest control – including the cost. Visit us at walthamservices.com.
World Insurance has and exclusive program for Members  which will pay the rent directly to the Landlord in the event that an enrolled Tenant involuntarily loses their job or becomes disabled and unable to work.
 Recent events have shown just how fragile the job market really is, and how exposed many Americans are to sudden job loss. Recent articles in the Wall Street Journal have highlighted the uncertainty that Landlords face in this climate of unprecedented unemployment. I just heard on this morning's news that another 2 million plus people lost their jobs in May! Since most of a Tenant's income goes to housing expenses, Landlords are exposed to significant loss of revenue in a down economy.
The Pensio Tenant Rent
 Guarantee Program is designed to address this exposure. When a Tenant is enrolled in our Program , Pensio will pay the rent directly to the Landlord in the event that the enrolled Tenant involuntarily loses their job or becomes disabled and cannot work. The Program is offered at terms of 3,6 or 12 months of coverage, and can be purchased by the Landlord on behalf of the Tenants, or by the Tenants themselves.
 Click for more informaton about Job Loss Protection that pays the rent.

With Corona Virus budget con
straints, getting the best value 
is imperative.  Precision Concrete Cutting helps make miles of sidewalks safe for pennies on the dollar compared to replacement...
---
At W&M Fire Protection, promoting life safety is important to us. This is why we not only install fire protection systems, but we also service them. Regular inspections of your fire protection system are necessary to keep your systems functioning properly.
Fire sprinkler inspection and service of fire protection systems are a focus for the future of W & M. We know that when a problem occurs with a fire protection system, it requires immediate attention.
24/7 Emergency Response Service
In response, we offer around-the-clock service. We have experienced technicians equipped to respond to at a moment's notice. Our professional staff of technicians have are prepared to resolve even the most unforeseen of emergency situations. Whether it is a leak or a freeze-up, a fire pump out of service, a fire alarm trouble, or a backflow device malfunction, W & M is here for you.
Inspections to Suit Your Needs
Ensuring that a fire safety system is in good working order should be a priority for all building owners and occupants. Here at W & M Fire Protection, we provide fire system inspection, testing, and service for facilities throughout New York and Connecticut. Our staff is qualified to perform inspections for all types of fire safety systems. We can plan a comprehensive fire safety inspection program that will suit the needs of any facility.
To receive regularly scheduled inspection and testing of your fire protection systems you can set up a service plan with W&M Fire Protection. Plans can be set u
p for annual, bi-annual, quarterly, or monthly testing and inspection.
Keep Up to Date with Local Code
No one wants to pay fines for not complying with local codes. W&M can help you remain compliant with fire protection requirements by providing inspections of your systems as often as required by your insurance, local fire codes, and NFPA standards. Our team of experienced technicians can service and inspect your fire sprinklers, suppression systems, and alarm systems.
After your system is inspected W&M will provide you with an inspection report and give you options to repair your system if needed. We keep all your reports on hand should you ever need them for insurance or audit purposes.
Common issues we resolve:
Backflow repair
Dry and pre-action system trips
Emergency repairs
Fire pump service
Sprinkler head relocation
Tennant spaces
Items we inspect and service:
Antifreeze systems
Backflow prevention devices
Deluge systems
Dry sprinkler systems
Fire pumps
Pre-action systems
Special hazards systems
Wet sprinkler systems
Extinguishers
Fire Alarms
https://www.wmfireprotection.com/ 
---

Commercial Proper
ties Adapt in Varied Ways to Evolving Health Crisis;
Provide Investors with a Range of Options for Balancing Portfolio (A Special Report)
Some commercial real estate show strength in health crisis.
The rapid and unprecedented spread of the new coronavirus has
upended daily life and disrupted numerous businesses across a
wide array of sectors. Swift response from the Federal Reserve
and Congress will help partially offset the short-term economic
impact, though many properties will face tough times in the weeks
ahead. While a full recovery cannot happen without first containing COVID-19, some asset classes are proving to be more resistant
to the current economic downturn. Click here to read the entire report.
---
Yardi transitioned the majority of its 7,000 global employees into a remote workforce while continuing to provide uninterrupted service to clients. Yardi offers a suite of products and services that empower clients to work remotely, interact with residents and tenants digitally, outsource manual services, and generate additional income.
They have created c
ontinuously evolving resource pages on Yardi.com and YardiBreeze.com including a list of webinars that highlight tools focused on business continuity, safety and productivity, and market impact webinars providing insight and analytics on the effect of current events on the real estate market.
"Our team is navigating the COVID-19 crisis with the same philosophy that has guided us for more than three decades: take care of our clients, our employees and our communities. We are confident that all of us will unite to subdue COVID-19, and we'll emerge from this challenge stronger than ever."
- Anant Yardi, President and founder
AIR has specially-trained staff to deal with the many situations and complexities of biohazard clean up. This specialized work requires cleaning, decontamination and sanitizing the area. Our skilled technicians perform this service at commercial & residential properties, healthcare facilities, apartments and condominiums in CT, MA & RI.  We are poised to respond to disinfect against Coronavirus. Click here to view AIR's website. 
Not all cleaning is disinfecting. Click here to see this important video American Integrity Restoration. 
---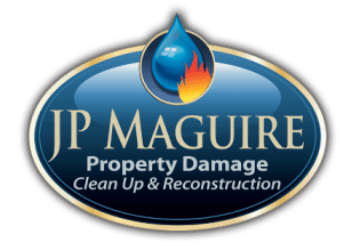 JP Maguire has several trained SteraMist™ technicians that can respond anywhere in Connecticut to promptly disinfect/decontaminate your facility.  Click here for the information.
---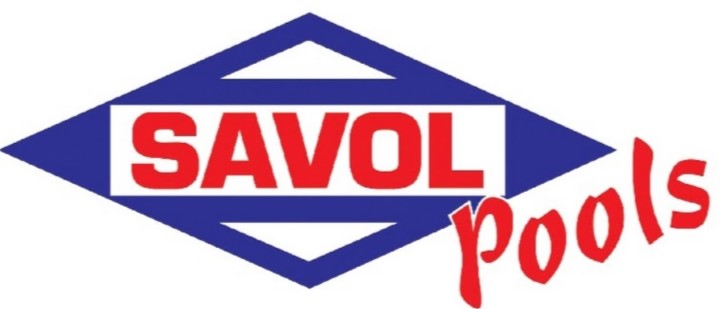 Click here to see important informationfrom SAVOL pools concerning Pool and the Pandemic. This includes a link to the CDC's website regarding water and virus transmition. 
---
From United Cleaning & Restoration Touchpoint Areas to Disinfect in preventing the spread of Coronavirus COVID-19 and other Viruses in a typical office environment.  Click here to view. 
---

During this time of unprecedented uncertainty, we understand that some of your flooring needs may be deemed as essential in accordance with local and state regulations in order to provide adequate housing to your residents.  If your current flooring provider is not able to meet the demand of your property, we wanted to offer our flooring services. Please click here for additional information
---

Click here to learn how Rescon can help sanitize and disinfect your commercial property.
---

Dear Friends of Hercules,
 We realize that many of you are working from home and spending time with your families during these trying times.
Our top priority is of course, the safety and health of our many friends and their families. All of us at Hercules appreciate your business and want to assure you that we are taking all of the necessary precautions to protect the health and safety of our customers and employees.  
We will be mailing hard copies of our newsletter to your attention in May, when we would hope that we can all safely return back to our offices, but for now, we thought you'd enjoy an advance electronic copy. (please click here)
 We hope you and your loved ones stay safe and healthy.  If there is anything that we at Hercules can do at this time to for you, your residents or for your laundry room, please don't hesitate to call me directly or email me.  Thank you very much, and again, please stay home, stay safe and be well.