Business Partner Resource Guide
Please see below for services that our members are offering specifically related to COVID-19
Life as we have known it has certainly been turned upside-down quickly! We are all anxious to get back to "normal" which will not quite be the same. Cleanliness of public places is now at the forefront of everyone's minds as we start to slowly reopen and Sentinel is committed to helping out towns do their part.

What can we do for you:
We are here to provide the same cleaning services we have been providing for years when it comes to the cleaning and maintenance of your property.
We are available for deep cleaning of your sites with EPA approved disinfectants
We are available for regular routine disinfecting
We can provide extra cleaners to wipe down any high touch point areas you may have.
We are happy to schedule your exterior cleaning needs now such as window cleaning, gutter cleaning, outdoor power washing, garage cleaning, etc.
We can rapidly spray entirely buildings with approved disinfectants to knock down germ populations in entire buildings.
Ask us! We are happy to help in any way we can or get you someone else who can help!
Free Webinar ~ Disinfecting Services

Have you heard about the new disinfecting service from Waltham Pest Services? Join them Thursday, May 14
th
at 1pm to find out how they can help you!
Learn from their Technical Training & Quality Control Manager, Hope Bowman, all about:
Why looking to a pest control company to

disinfect

your building is logical

The

difference

between cleaning, sanitizing, and disinfecting

With all the information out there, what products are effective to use against

Covid-19

How you can balance strength with safety while still

removing pathogenic microbes

(disease-causing and food-borne illnesses)

What product can be used in common areas of buildings as well as inside apartments- including kitchens

And much more…

SERVPRO is Here to Help During this Time of Need
During this unprecedented time caused by the global pandemic of coronavirus, this is a reminder to our customers that we are specialists in cleaning services, and we adhere to the highest cleaning and sanitation standards.
Specialized Training
We are prepared to clean and disinfect your home or business, according to protocols set forth by the Centers for Disease Control and Prevention. We have years of experience in dealing with biological contaminants, and we will go beyond the scope of work that regular janitorial staff perform on a daily basis.
Please click here for additional information on disinfecting services.

Waltham® UltiClean™
It has never been more important to sanitize and disinfect your business. The unprecedented recent
events aside, a treatment that uses a strong yet gentle disinfectant from a company you can trust is
paramount to keeping you, your staff, and your customers safe. Bacteria, viruses, and fungi don't take
a day off. Neither does Waltham® UltiClean™.
What is Waltham® UltiClean™?
Our new treatment uses a strong disinfectant. When applied properly, it will kill 99.99% of the almost 50 bacteria,
fungi, and viruses listed on the product label including H1N1 Swine Flu and other pathogenic microbes on hard,
non-porous surfaces while also sanitizing soft, porous surfaces. It is also included on the EPA's "List N" of products
that meet their criteria for use against SARS-CoV-2, the causal agent of COVID-19.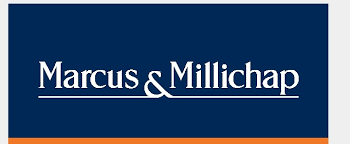 Commercial Properties Adapt in Varied Ways to Evolving Health Crisis;
Provide Investors with a Range of Options for Balancing Portfolio (A Special Report)
Some commercial real estate show strength in health crisis.
The rapid and unprecedented spread of the new coronavirus has
upended daily life and disrupted numerous businesses across a
wide array of sectors. Swift response from the Federal Reserve
and Congress will help partially offset the short-term economic
impact, though many properties will face tough times in the weeks
ahead. While a full recovery cannot happen without first containing COVID-19, some asset classes are proving to be more resistant
to the current economic downturn. Click here to read the entire report.
Yardi transitioned the majority of its 7,000 global employees into a remote workforce while continuing to provide uninterrupted service to clients. Yardi offers a suite of products and services that empower clients to work remotely, interact with residents and tenants digitally, outsource manual services, and generate additional income.
They have created continuously evolving resource pages on Yardi.com and YardiBreeze.com including a list of webinars that highlight tools focused on business continuity, safety and productivity, and market impact webinars providing insight and analytics on the effect of current events on the real estate market.
"Our team is navigating the COVID-19 crisis with the same philosophy that has guided us for more than three decades: take care of our clients, our employees and our communities. We are confident that all of us will unite to subdue COVID-19, and we'll emerge from this challenge stronger than ever."
- Anant Yardi, President and founder
AIR has specially-trained staff to deal with the many situations and complexities of biohazard clean up. This specialized work requires cleaning, decontamination and sanitizing the area. Our skilled technicians perform this service at commercial & residential properties, healthcare facilities, apartments and condominiums in CT, MA & RI. We are poised to respond to disinfect against Coronavirus. Click here to view AIR's website.
Not all cleaning is disinfecting. Click here to see this important video American Integrity Restoration.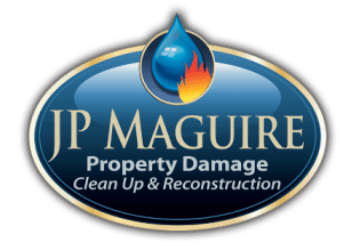 JP Maguire has several trained SteraMist™ technicians that can respond anywhere in Connecticut to promptly disinfect/decontaminate your facility. Click here for the information.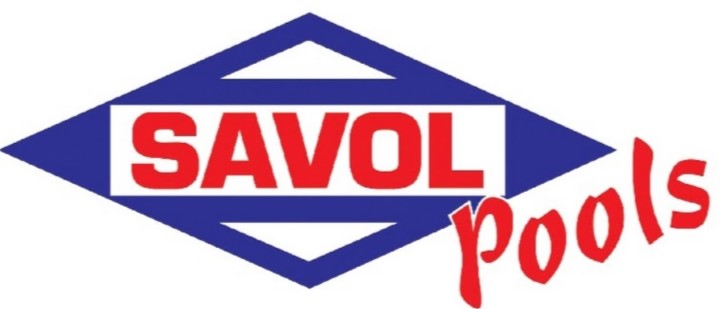 Click here to see important informationfrom SAVOL pools concerning Pool and the Pandemic. This includes a link to the CDC's website regarding water and virus transmition.
From United Cleaning & Restoration Touchpoint Areas to Disinfect in preventing the spread of Coronavirus COVID-19 and other Viruses in a typical office environment. Click here to view.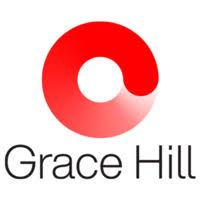 Grace Hill and NAAEI have joined forces to create a series of COVID-19 courses for property management professionals. Here's the link:
In addition, here is our link to COVID-19 resources:
Grace Hill COVID-19 Training Resource Center

During this time of unprecedented uncertainty, we understand that some of your flooring needs may be deemed as essential in accordance with local and state regulations in order to provide adequate housing to your residents. If your current flooring provider is not able to meet the demand of your property, we wanted to offer our flooring services. Please click here for additional information

Click here to learn how Rescon can help sanitize and disinfect your commercial property.

Dear Friends of Hercules,
We realize that many of you are working from home and spending time with your families during these trying times.
Our top priority is of course, the safety and health of our many friends and their families. All of us at Hercules appreciate your business and want to assure you that we are taking all of the necessary precautions to protect the health and safety of our customers and employees.
We will be mailing hard copies of our newsletter to your attention in May, when we would hope that we can all safely return back to our offices, but for now, we thought you'd enjoy an advance electronic copy. (please click here)
We hope you and your loved ones stay safe and healthy. If there is anything that we at Hercules can do at this time to for you, your residents or for your laundry room, please don't hesitate to call me directly or email me. Thank you very much, and again, please stay home, stay safe and be well.