Back to Events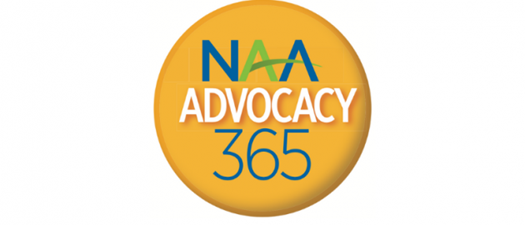 Advocate 2024
Tuesday, March 12, 2024
to Wednesday, March 13, 2024
Event Details
Advocate 2024 will be held at the Grand Hyatt in Washington DC March 12-13, 2024. Registration will open in November.
As the new Congress settles into Capitol Hill, the time has come to introduce members to the rental housing industry. Advocate – NAA's annual advocacy conference – is the prime opportunity to meet with your representatives by joining rental housing suppliers, property managers, owners and operators in Washington D.C. on March 12-13, 2024.
NAA Governance meetings will continue March 14-15.
Registration
Registration will open November 2023.
Pre-registration for Advocate is complimentary for all attendees who register on or before March 5, 2024. After this date, registration must be done on-site and will be subject to a $50 charge.
Please Note: Congressional offices may restrict the number of people allowed to participate in meetings on Capitol Hill during Lobby Day. Registering for Advocate does not guarantee that you will be able to participate in a meeting. Please make sure you are working with CTAA if you are planning to attend a meeting.
NAA Meeting Policies
By registering for this event, you are agreeing to all NAA Meeting Policies.
Policymaker Discussion
Join NAA for a conversation with federal policymakers about issues of interest to the rental housing industry.
NAAPAC Happy Hour (sponsored by the National Suppliers Council)
Mix and mingle with your peers for an hour of refreshments, networking, and fun, including exciting raffle prizes provided by the National Suppliers Council. All raffle proceeds support the NAA Political Action Committee (NAAPAC).