National Apartment Association
Apatmentalize 2020 Rescheduled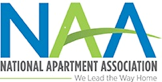 Dear NAA Members,

At 4:15 p.m. today, September 1, 2020, the U.S. Centers for Disease Control and Prevention (CDC) filed an order in the Federal Register to temporarily halt residential evictions to prevent the further spread of COVID-19. The order is scheduled to be formally published on Friday, September 4 and will bar evictions of renters in residential housing until December 31, 2020. The order applies to renters within certain income limits and who, under penalty of perjury, can demonstrate a need for these protections according to a set of specific criteria. It excludes evictions for lawful reasons other than nonpayment of rent.
 
We are performing in-depth analysis of the complex, 37-page order now. We will provide more insight tomorrow. The National Apartment Association (NAA) is deeply concerned by this action and given that it remains uncoupled with robust emergency rental assistance, we understand the devastating effects a national eviction moratorium will have on the apartment industry, housing affordability and America's 40 million apartment residents.

Stay safe and well,
Robert Pinnegar, CAE
President and CEO
National Apartment Association
_______________________________________________________________________________________________________________________________
Dear NAA member,
With the ongoing circumstances related to COVID-19, NAA has made a difficult decision to cancel the in-person Apartmentalize event in Dallas and move to an entirely virtual conference.  While our preference would have been to convene in person in November, this carefully vetted decision prioritizes the health and safety of all attendees. Preparing for Apartmentalize has taken the time and talent of many volunteers, exhibitors and staff and we are incredibly grateful for their work. 
NAA is excited to bring the best parts of Apartmentalize event to you digitally.  Our new event, APTvirtual, allows you to connect from the comfort of your home or office and experience:
Education & Speakers. 63 engaging breakout sessions from industry trailblazers and impactful insights from our Game Changer and General Session speakers.
NAA Exposition. Connect with supplier partners to explore the latest industry innovation and experience new products. Explore the virtual exposition at your own pace and schedule one-one-one appointments with participating exhibitors who are eager to help you find optimal solutions for your company.
Networking. Make the most of your virtual event experience by taking advantage of opportunities to connect with other participants including Virtual Braindates, speed networking, happy hours, Q&A with speakers, live polling, and private meetings with participants and suppliers.
Your registration will automatically be transferred to APTvirtual, which takes place November 2-6, 2020. You will receive a new confirmation for your APTvirtual registration soon. We will also be sending information on how you can access the APTvirtual platform in the coming months.  In the meantime, we will be providing updates on the great experience we have planned for you. The registration fee for APTvirtual is $400 for members and $550 for non-members, and you will automatically be refunded any difference in the previous amount paid within 60 days, including payments for any additional items added to your registration.
If you have booked hotel reservations for Dallas, we will automatically cancel your reservation and send you an email notification. If you booked hotel reservations outside of the NAA reservation system, please remember to cancel the reservation to avoid any fees.
Our staff are dedicated to keeping you informed about this change. Please contact Kevin Watkins or Elizabeth Ambacher with any questions you may have.
Thank you for your support of Apartmentalize and APTvirtual!  We look forward to "seeing" you November 2-6! 
Best wishes for the health and safety of you and your family.
Sincerely,
Robert Pinnegar, CAE
President & CEO
National Apartment Association
4300 Wilson Blvd., Ste. 800, Arlington, VA 22203
---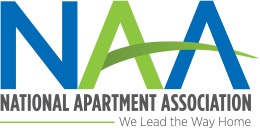 NAA Surpasses 10 Million Units!!!
Read about our industry's amazing achievement!
National Apartment Association (NAA), America's leading voice for the apartment housing industry, provides members with the most comprehensive range of strategic, educational, operational, networking, and advocacy resources they need to learn,
to lead and to succeed.

The CT Apartment Association (CTAA) is an approved Affiliate of NAA. Jessica Olander, CTAA Executive Director,  serves on three NAA Committees; the National Membership Committee, National Marketing & Communications Committee and the Advocacy Task Force. This representation benefits CTAA Members by providing a voice for this area as well as sharing the latest updates with CTAA leadership.
___________________________________________________________________________________________________________________
Want to save time, money and your sanity?
Check out the Gold Standard

The NAA Click & Lease is a web-based leasing program offered exclusively to members of the National Apartment Association. This powerful and easy-to-use leasing program allows an apartment community to save time and money by speeding up preparation and
printing of legal documents.

___________________________________________________________________________________________

NAAEI 
Build A Community - Build Your Career
with a NAAEI credential



Check out NAAEI's RPM Careers!