NAA Advocacy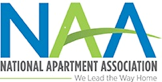 Hello,
NAA is launching several new advocacy programs that we encourage your members to participate in. These programs are aimed at increasing overall member engagement while also increasing the effectiveness of NAA advocacy efforts.
New NAA Advocacy Programs:
Letter to the Editor (LTE) Program - Letters to the Editor (LTEs) are written submissions to periodicals discussing current topics that would interest the public. NAA's LTE program would consist of LTEs submitted to periodicals in targeted states and congressional districts about our priority issues.
The rental housing industry has been negatively portrayed in the media throughout, and even before, the pandemic and the LTE program aims to push back on that narrative while also targeting key members of Congress on our issues. By getting our messaging in front of the public and specific members of Congress, we will be able to move the policy needle on a particular issue within that district.
Site Visit Program - Members of Congress usually specialize in a few areas of policy. Unless educated on a particular policy area they may not fully understand the problems facing that industry. That is why site visits are an important part of the education process. During these uncertain times, NAA staff will help members facilitate virtual or in-person site visits to show their properties and explain the operational issues associated with current policies.
The Site Visit Signup page will be used to collect the information of members who are willing to participate in this program. NAA staff will reach out to those members to finalize logistics for the site visits.
Media Influencer Program - NAA opposition is extremely vocal on social media channels. NAA is looking to focus on expanding NAA's social media reach by finding members who have social media followings (ideally a minimum of a few hundred followers/connections) to share important NAA advocacy-related posts. These will range from action alerts to important policy information. The goal with this group of "Influencers" is to expand the NAA's reach across social media platforms as well as grow our following.
The encouragement of individuals with a smaller following to participate is also highly encouraged, but those with a higher following on a particular platform can help get NAA's message out to a wider group of people. The NAA Media Influencer Signup page will be used to collect the information of those looking to participate.
Key Contact Program - The Key Contact program is essential in NAA's advocacy efforts. Finding members within each region to become a Key Contact for their respective members of Congress helps get NAA "in the door" when important policy issues arise.
Whether a member already has a relationship with current elected officials or would like to develop a relationship with their legislators, NAA will provide the support needed to cultivate those relationships and empower members.
The Key Contact Survey is used to collect this information and NAA will be revitalizing the program to create specified content, communications, and incentives for those within the program.
These programs are going to bolster NAA's advocacy efforts as we deal with the challenging policy issues that face the rental housing industry. We encourage you to have members participate in these programs and advocate on behalf of our industry.
If you have any questions, please email me at any time. Thank you for your time!
Sincerely,
Austin O'Boyle
Manager, Grassroots Engagement
National Apartment Association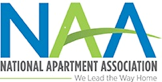 Share Your Story: How have the eviction moratoriums impacted you?
Leading up to the virtual Advocate Conference, NAA is asking you to share your story and let us know how you've been personally impacted by eviction moratoriums. As we approach Advocate, we will ask you to tell Congress directly how you've been affected by the eviction moratorium. The rental housing industry and your business depend on working with Congress to pass the necessary measures to support owners, operators, and residents.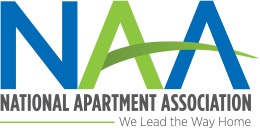 Dear Affiliates,
NAA Research has conducted a new study that analyzes the impacts rental property owners and operators may face due to eviction moratoria. Eviction moratoria have forced rental owners and operators to bear the brunt of renters' financial burdens without assistance. They also interrupt revenue needed to pay employee salaries, mortgages, property taxes, maintenance, and utilities.
We have created a database that calculates rental income loss estimates for 44 states and 51 metro areas. This database also includes property value loss and property tax revenue loss estimates for the largest 25 markets (by unit count). It will allow users to customize rental income loss estimates by entering their own assumptions for a percentage of residents not paying rent and the length of an eviction moratorium.
If you have any questions about our methodology or need additional information, please contact Paula Munger, Leah Cuffy or Rahimat Emozozo.
______________________________________________________________