Back to Events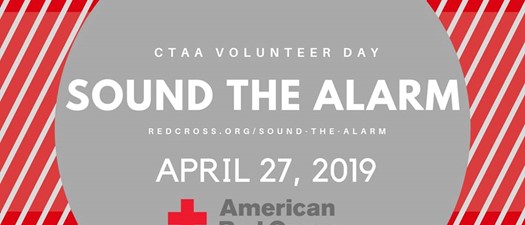 CTAA Volunteer Day with the American Red Cross
Saturday, April 27, 2019
New Haven Fire Training Academy
Event Details
Sound the Alarm!
The CTAA has partnered with the American Red Cross as our charitable giving affiliate and it's time for us to give back. For years our member base has asked about volunteer opportunities. Well, get out your calendars and mark this date for the Sound The Alarm program! Sound The Alarm provides smoke alarm installations and fire safety information to citizens of Connecticut who are in need. As part of the Home Fire Campaign, Sound The Alarm has assisted in the installation of 1,539,233 smoke alarms and saved 486 lives to date. Join your colleagues by giving back to our communities and participate in a day of fun for all!
Saturday, April 27, 2019
8 a.m. - 2 p.m.
New Haven Fire Training Academy
Register to Volunteer, here.
Can't volunteer? Make a donation here