Guidance for Dealing with the Coronavirus
Date posted
March 17, 2020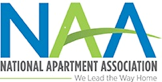 Dear NAA Members, The National Apartment Association (NAA) is committed to providing guidance to assist the rental housing industry in addressing the effects of COVID-19, commonly referred to as coronavirus, on residential property management. We previously released guidance for the industry, including an informational webinar, situational analysis, key messages, media guidance and links to reputable outside resources. Because the COVID-19 situation is rapidly evolving and uniquely challenging, we will continue to update our resources to reflect the latest information. Today's latest developments include: new White House guidelines, including warnings against gatherings larger than 10 people; a "shelter in place" order for the San Francisco Bay Area; and rescheduling of several primary elections (Ohio, Georgia and Louisiana). Effective immediately and ongoing, NAA also is deploying a suite of dynamic and industry-specific tools to help owners and operators navigate the regulatory, operational and legal nuances of the Coronavirus environment. This week you will see:
Operational best practice documents;
Brief daily status updates featuring the latest from the Centers for Disease Control (CDC) and World Health Organization (WHO) on naahq.org; and
Creation of cv19questions@naahq.org email, where industry professionals can submit COVID-19 questions.
Next week you will see:
A weekly update call focused on industry hot topics relating to COVID-19;
Information on the latest regulatory requirements at the national, state and local levels (including proposed eviction restrictions); and
Analysis of the economic impact of COVID-19 on the industry.
Be sure to refer to the CDC's website for up-to-date information about COVID-19, as well as information about its current impact in the United States. NAA is here to help guide our members through this new and difficult reality. Together, we can ensure the health and safety of our industry, its employees, apartment communities and residents. Thanks,
Robert Pinnegar, CAE President and CEO
National Apartment Association 4300 Wilson Blvd., Ste. 800, Arlington, VA 22203 rpinnegar@naahq.org | www.naahq.org
https://www.naahq.org/news-publications/guidance-dealing-coronavirus